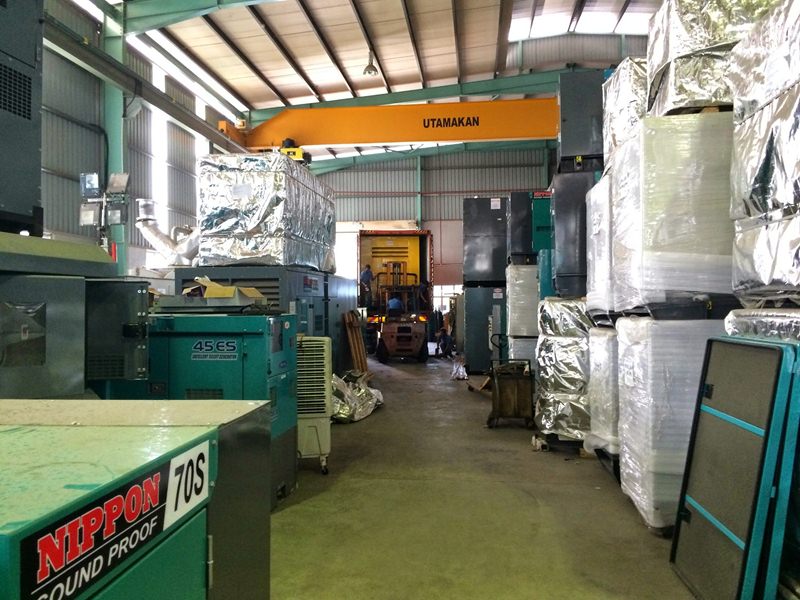 Genset Malaysia Rents & Sells Diesel Generators For Malaysian Customers
We at Genset Malaysia provide Generator Sets Rental & Sales power solutions in sizes from 5kVA to 1500kVa. The applications for these kind of generators are such as – Mobile Genset For Camping, Events, Construction Sites, MRT/LRT Sites, Marine Industry, Residential Generators, Oil & Gas Industry, Homes, Factories, Oil & Gas Sector and more.
We rent generators at affordable and appropriate prices. Our services to the industry include industrial buildings, portable generator solutions, home generators, emergency generators and many other range of gensets. The engines of our generators are highly reliable and we have the generator parts for it.
Malaysians sometimes face electric blackouts in their homes & work places. Because of this, business cannot go on, hence revenues are lost. For homes, no electricity means there is no cooling systems – fan and air conditions, hence causing discomfort. This is where we are here to help. We provide Generators and supply you with an ATS (Automatic Transfer Switch) so that it can switch on by itself during times of blackouts. This will minimize human intervention, hence it will be easy for the user as well.
We are a Generator supplier that is a Sdn Bhd company and we supply generators by renting & selling in various locations such as Klang, Shah Alam, Puchong, other parts of Selangor, Seremban, Ipoh and more. We also deliver our generators to all over Malaysia if you are interested in buying one.
Looking for a Generator? Call Us Now +6016 2123833
Be sure to also check out our 5kVA, 6kVA  and 100kVA Generator product page.
As for knowledge, be sure to check out: Which Generator Size Should You Get, What is Genset AVR for and Genset Control Panels.
NEW: We also now provide Generator Servicing. Proceed to our Page now.
We Have:
Small-Medium Sized Genset Fleet
Customer Satisfaction Guaranteed!
Clock Is Ticking. What Are You Waiting For? Call Us Now!