150kVA Medium Sized Genset
The 150kVA is the next step from the 100kVA Generator. The dimension of this canopy type generator is similar to the 100kVA's body. For some brands such as Cummins, the 150kVA and the 100kVA uses the same engine eventhough the generator capacity is different (from 100kVA to 150kVA). Because of that, the pricing of the 150kVA Genset is not very far off from the 100kVA. The bulk of the pricing of a generator comes from the engine, therefore this explains why the savings are not huge.
However, a similar engine running a higher capacity alternator would cause stress on the engines, therefore the lifespan of the engine would be reduced. It is therefore recommended that if you were to buy a generator, you should opt for the lower capacity generator, using the same engine.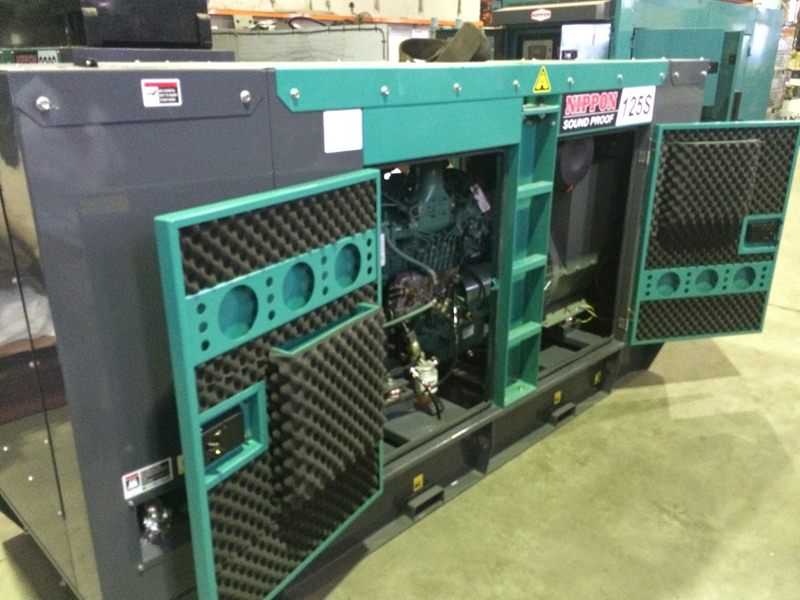 Being said that, again, if the purpose of the generator is just for standby purposes, then you should get the higher capacity generator eventhough they are using the same engine. This is because standby generators do not have to run for long hours, hence it can work well during times of emergencies, where it can support more equipments.
If you require a 150kVA Generator, contact us now so that we can advise you!