Generators For Sale Locally
GensetMalaysia.com occasionally has offers for generators that it wishes to clear and according to supply and demand. Keep a lookout on this page and our future online shop to find out what's hot for sale.
We provide generators for sale across all industries to Malaysia, namely the Oil & Gas sector, Home generator's segment, Marine Generator, Mobile Food Truck Generator sectors and more. The gensets we provide are mostly complete with useful features that require minimal human intervention. For example, our MGM Generators come complete with ATS (Auto Transfer Switch), sockets, Battery Charger, Grounding rod safety features, digital controller and more. We have done extensive research on our generators that warrant us to say that our generators are one of the most advanced in Malaysia for the small to medium sized generators.
In addition to that, our warranty and service abilities are reliable which is why you should rest assure that you are in good hands. Our generators has been around the market for years and have gone as far as Sabah, Sarawak, not to mention other countries too.
Our generator range are from 5kVA, 6kVA, 10kVA, 15kVA, 28kVA, 60kVA, 100kVA, 500kVA and 1000kVA. et us know which you require and we can advise you accordingly.
One other thing to note is that, we service the generators that we sell to you. We also repair them for you because we carry the parts of the generators that we sell. You can choose to either procure the parts from us at cost, or to send it over to our workshop for us to have it fixed for you.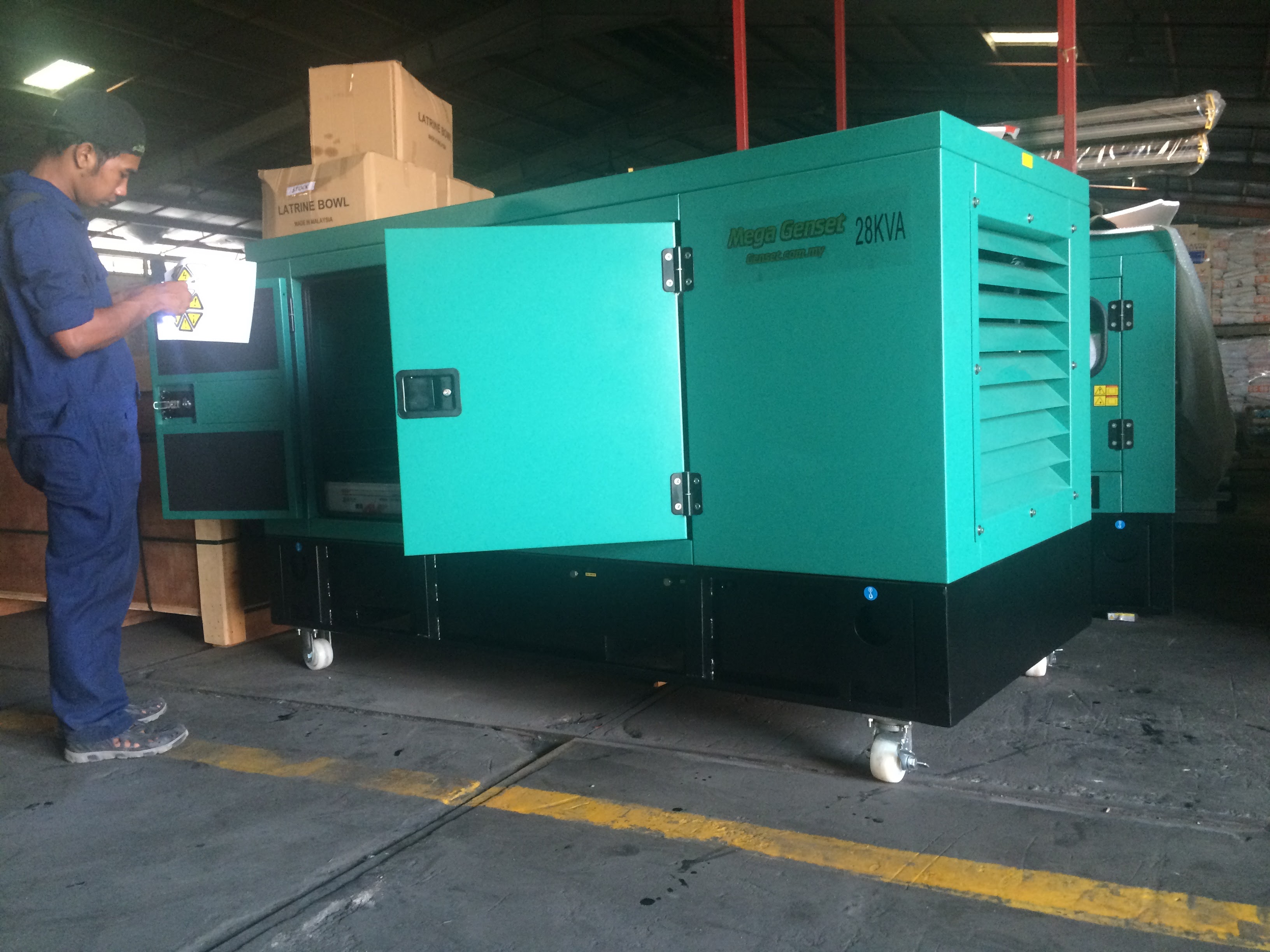 What are you waiting for?