Mobile & Agile Genset
We provide Portable Generator Rental & Sale in Malaysia.
The portable generators are meant to be small in size, come with wheels and easily towed around. They usually come with four wheels and can be shifted easily on flat grounds. They can also be lifted by several people onto a truck and van.
Typically, the portable generators range between 5kVA to 15kVA. They are suited for small parties and events, camping, workshops and as a personal backup generator.
Small Parties & Events
On some occassions like a small dinner in the field with a canopy, you may want a portable generator that can power up your fans and lights so that your guests will be comfortable and have a good time. This is where the portable genset can be moved onto the muddy field and shifted away when the job is done.
Camping
If you like to camp in jungle or have to live in camp sites, you sometimes need lights and equipments to work during night time. You can then start the generator, do your thing or even leave it up and running throughout the night. Do note that you should take care of the fuel level. Never leave your generator to run until the diesel runs dry or you may have a hard time starting it up again in the morning.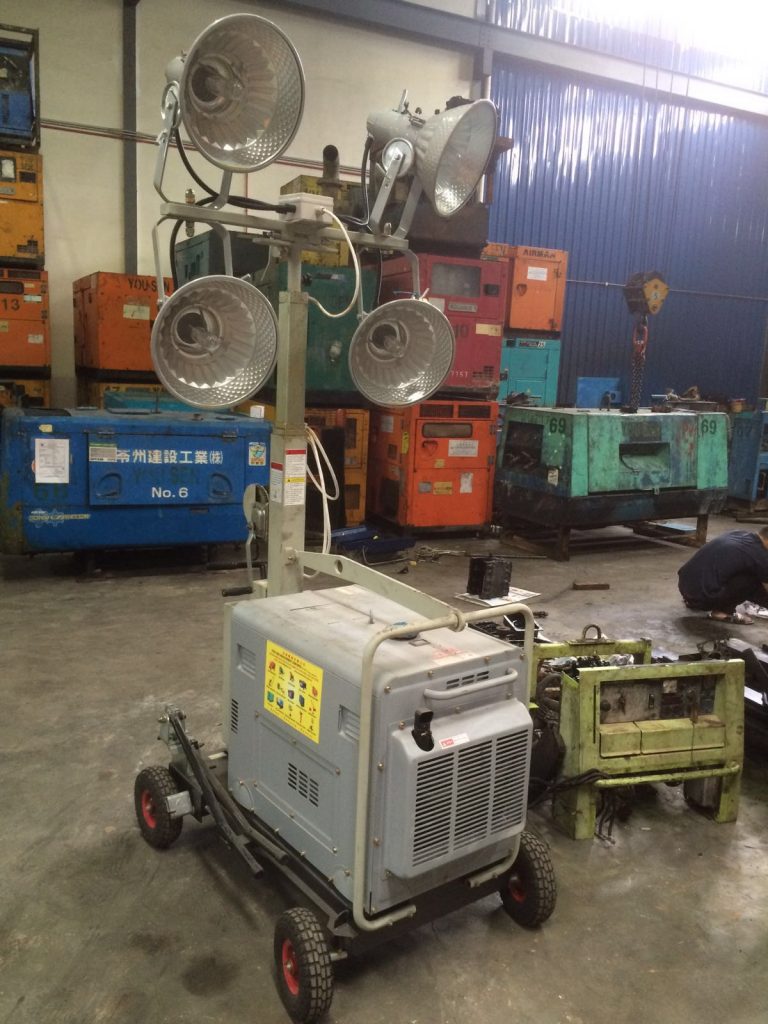 Workshop
If you have a workshop at your backyard home, you should use a generator so that it will not interfere with your existing home electrical system. Imagine if your experiment goes haywire and blows up your distribution board or cause it to trip.  Therefore with a generator, your experiments and works are isolated from your main panel.
Backup Generator
If you have a wine cellar or needing to power up equipments all the time such as pumps, you should own a personal backup generator. These are the kind of generators that will power specific equipments in the event of a power outage. This means single equipments like fridge, pumps, computers, etc.
We provide portable generators in Malaysia and the region around, hence contact us if you need a generator.